Building Success One Great Leader at a Time
Qumark Business offers a series of online and blended learning programs for business and not-for-profit organizations. All you need is an intelligent device (PC, MAC, tablet, iPad, Smartphone) and an Internet connection for anywhere, anytime access. Our Essentials series content is available in in the fields of organizational leadership, retail management and staff training, Lean manufacturing, and media and crisis communications. All programs are customizable and can be branded and optimized for your organization and business category.
All Qumark Business programs provide courses of instruction designed to deliver new knowledge in an engaging and challenging way that is fun and flexible. Whether you are new to online and blended learning, or have been involved with it before, this will be an enjoyable journey that allows you to access the content 24 hours a day, whenever it is convenient for you. Leadership occurs at all levels of your organization, whether at reception or greeting customers, or in the board room directing the work of others. Join with us as we build success one exceptional leader at a time.
Qumark Business programs include:
Leadership courses are designed to provide graduate level learning for organizational leaders having any combination of experience and education.
Retail training is offered at the management and staff levels.
Media communications is designed for use within all levels of the organization.
Lean manufacturing training & implementation offers companies a proven method to increase productivity, reduce costs, eliminate waste, increase product & service quality and improve workforce morale & retention.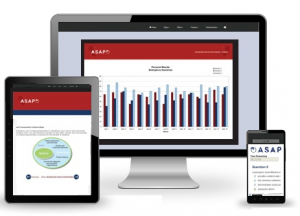 Designed with ease of access in mind
Fully responsive tools that work great on computer screens and most mobile devices.
Access your learning content anytime, and anywhere you have an Internet connection.
Some content is downloadable so you can plan to work offline.
Assessment reports provide detailed insight into strengths and areas for development.