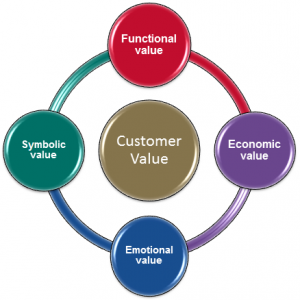 This course is outward-focused on the delivery of true and/or perceived value to customers. It examines the value proposition elements of cost, quality, functionality and service.
A value proposition statement to clients must accurately portray how the value will be delivered, experienced, and acquired. Knowing the value perceived by the client is important not only in adjusting your own view of true value, but in being able to determine useful versus irrelevant non-financial information required for decision making.
Too often, important business decisions are based on opinion rather than fact and are later challenged by financial information showing, from the data, that the choice was costly and incorrect. The corporate highway is littered with the wreckage of many unexamined and misunderstood "sure things".